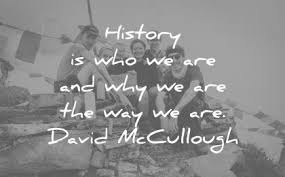 At All Saints we believe a high-quality history education will help our pupils gain a coherent knowledge and understanding of Britain's past and that of the wider world.  Our History curriculum inspires pupils' curiosity to know more about the past. Teaching equips pupils to ask perceptive questions, think critically, weigh evidence, sift arguments, and develop perspective and judgement. History helps pupils to understand the complexity of people's lives, the process of change, the diversity of societies and relationships between different groups, as well as their own identity and the challenges of their time.
Our school curriculum sets out the knowledge and skills that pupils will gain at each stage. It is clear what end points the curriculum is building towards and what children need to know and be able to do to reach those end points. This is set out in our Key Skills Progression Chart.
The knowledge organisers detail: 
What children should already know before starting a unit of work 

What children will know by the end of the unit 

The key dates/ timeline and important figures in history for the period studied 

The associated key vocabulary children are expected to learn and understand 
Our curriculum has been developed through subject development meetings involving discussion by members of the teaching staff from all year groups, from EYFS to Year 6. It is rooted in a solid consensus of the school's teaching staff. This in-depth process ensures that it is coherently planned, sequenced and implemented so that new knowledge and skills build on what has already been taught. 
For more information please look through the documents below which will give you a detailed insight into History @ All Saints.